Evolution Jiu Jitsu's cornerstone is a safe, positive, learning environment. Beyond that, we are here to help you grow and evolve into the best version of yourself. Our goal is to form a family vibe and community thru the art of jiu jitsu. If you've ever considered trying jiu jitsu we invite you to come check us out.
Instructor/Owner
Exor Padro has been training Jiu Jitsu since 2007. He has traveled the country, and has had the opportunity to train with world class instructors. His style of practicing and teaching is founded in the fundamentals. He's a BJJ Black belt under Jordan Kontra.
ASSISTANT Instructors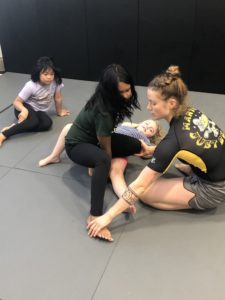 Becca Kirian, BJJ Purple belt.